Antarctic Adventure
Season 3, Episode 55
Air date
12 June 2004
Written by
David Witt
Directed by
David Evans
Episode guide
Previous
Bushwhacked
Next
Polar Peril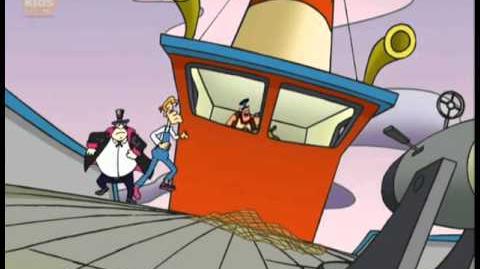 Antarctic Adventure is the third episode of Blinky Bill Season 3.
Blinky and others fly to Antarctica but the Circus brothers go to a seal hunting ship and catch Slippery´s family. Slippery falls to the ship and Blinky goes to rescue him. They save Slippery and his family and defeat the circus brothers. Slippery leaves the group, who fly away.
Characters
Edit
Locations
Edit
Slippery is the first new friend to leave Blinky's gang.
Main article: Antarctic Adventure/Gallery
Coming Soon!